To store files encrypted in the OneDrive Cloud, proceed as follows:
Change Autocrypt directory
.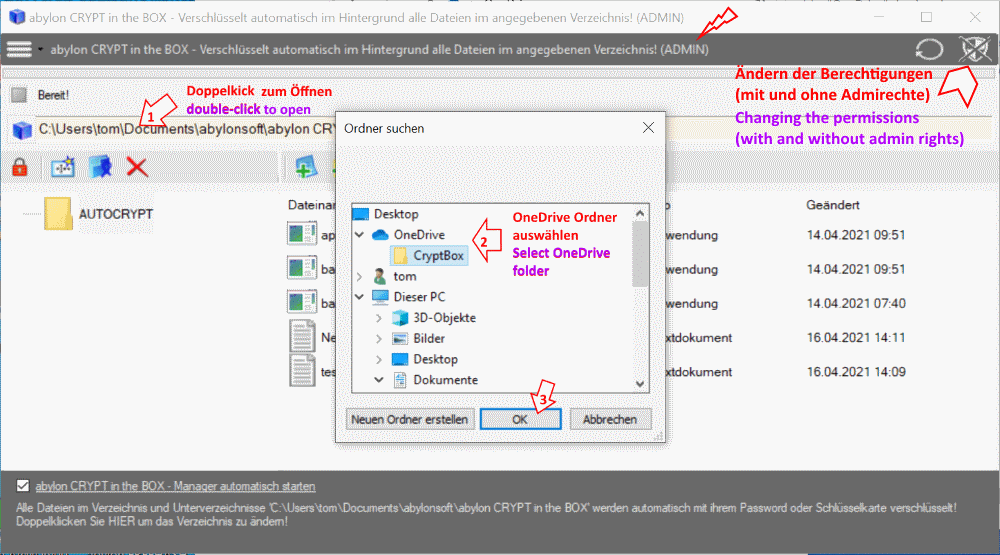 (c) Self-made screenshot for changing the Autocrypt folder at abylon CRYPT in the BOX
.
First, open the abylon CRYPT in the BOX app.
Double-click on the Autocrypt directory
CAUTION: Administration rights are required for this operation. If the app was started with user rights only, a restart with admin rights will take place. A change is also possible via the icon at the top right.
Selecting the new storage location in the OneDrive cloud
.
Confirm the selection dialogue
.
Now the encrypted Autocrypt directory is created in the desired location in the cloud. This may take a little time. After that, access is possible.
PLEASE NOTE: The files from the original autocrypt directory are NOT automatically moved to the new directory. These must be copied manually afterwards!
Encrypted storage in the OneDrive cloud
.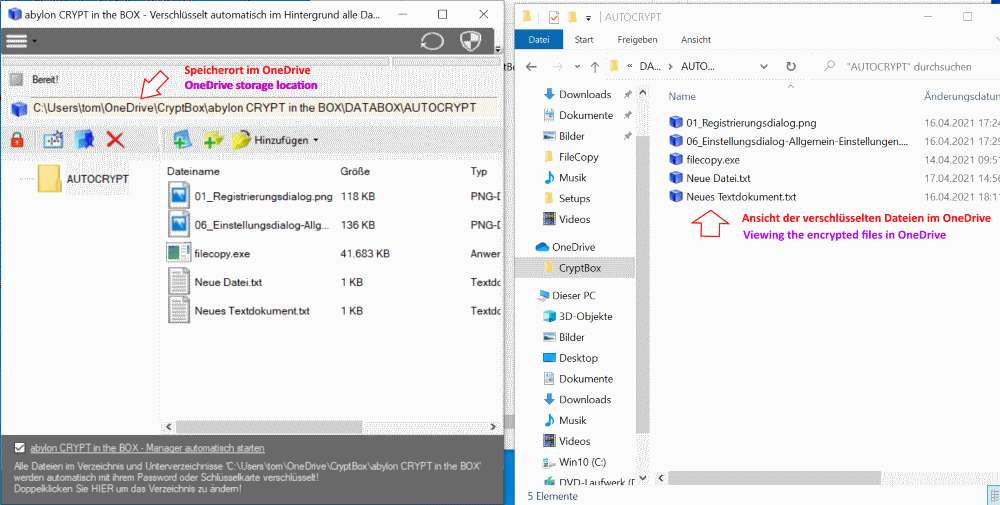 (c) Self-made screenshots of the encrypted storage in OneDrive
All files placed in the CryptBox are stored encrypted in the folder ../Ondrive/CryptBox/abylon CRYPT in the BOX/DATABOX/AUTOCRYPT in our example.
INFO: When dragging and dropping (Drag&Drop), make sure that the abylon CRYPT in the BOX app and the Windows File Explorer have the same user context. For example, no file can be dragged from the file explorer into the app if it was started with admin rights. Changing the user context is done via the "shield icon" in the upper right corner.