Real-time encryption Access protection for your data through automatic encryption
Application example for encryption
The computers are becoming more and more mobile. Nowadays, powerful electronic components fit into even the smallest housings. In professional life, too, a laptop, notebook or ultrabook is increasingly being used instead of the clumsy desktop PC. Since Microsoft Windows 8 has optimized its operating system for finger input, this operating system can even be found on tablets or convertibles. However, the mobility of these devices increases the risk of loss through forgetting or criminal energy. In this case, the encryption of your personal data is almost mandatory. The data is stored in a highly encrypted Cryptdrive and is protected against unauthorized access. The Cryptdrive is opened with the appropriate password and/or hardware key. There is no secret entrance or backdoor. In this way the secured data is protected against unwanted access in the worst case.
TIPP: When selling your computer, tablet or hard disk, your personal data or the entire drives should be cleaned by multiple overwriting with our software abylon SHREDDER.
Awards for abylon CRYPTDRIVE All Awards

SoftDll-Clean-Award:no virus and spyware!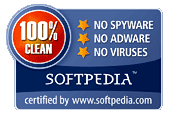 Softpedia certificate: No Spyware, No Adware, No Virus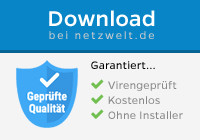 abylon CRYPTDRIVE Download bei netzwelt.de
Enter comment
Please use our support form for support requests Support form!